COVID-19 AND CANCER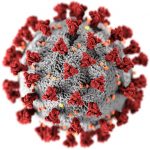 The COVID-19 epidemic is of concern to many cancer patients. Many of the European cancer patient organisations are providing information about COVID-19 and specific recommendations to their patient community. See the COVID-19 Resources of WECAN members
See also our Virtual Meeting Resource Center how to set up virtual meetings, conferences and AGMs during the pandemic.

WHO WE ARE
WECAN (see video) is an informal network of leaders of cancer patient umbrella organisations active in Europe.
MISSION
Our mission is to act as a well-coordinated cancer patient community towards all stakeholders by building levels of trust, collaboration, alignment and mutual support between pan-European cancer patient umbrella organisations
OBJECTIVES
to improve outcomes for all cancer patients
to collaborate, align and develop joint projects/actions
to strengthen cancer advocacy in Europe
to share workload when contributing to different stakeholder initiatives
to provide resources for cancer patient organisations
GOVERNANCE AND FUNDING
WECAN is not a legal entity. Each member organisation nominates one representative and one alternate. WECAN has a rotating chairmanship. Any activity or project of WECAN is funded and implemented through the participating organisations and funded by unconditional financial support that they may raise for that individual activity.
COLLABORATING FOR CANCER PATIENTS IN EUROPE
RECENT AND ONGOING WECAN INITIATIVES
NEW OPPORTUNITIES
WECAN was established to create new opportunities:
Coordination and cooperation: WECAN provides the opportunity for leaders of pan-European cancer patient umbrella organisations to meet and discuss ideas and build consensus.
Efficiency: WECAN provides a forum to discuss how and when to collaborate, to share information and workload reporting back to the group to increase transparency.
Diversity and representativeness: As the number of meetings increases they cannot include a representative of all key indications, WECAN provides a platform where organisations can share information and a collective voice.
Fostering new advocates: WECAN creates opportunities to involve and develop new cancer patient advocacy leaders and more capacity building.
CONTACT DETAILS
If you are interested in collaborating, aligning or developing projects with WECAN or would like further information please contact us: