Capacity Building I 10 July 2023
E
ducat
ing Cancer Patient Advocates
from Around the World
: Recap of the WECAN Academy 2023 Training Event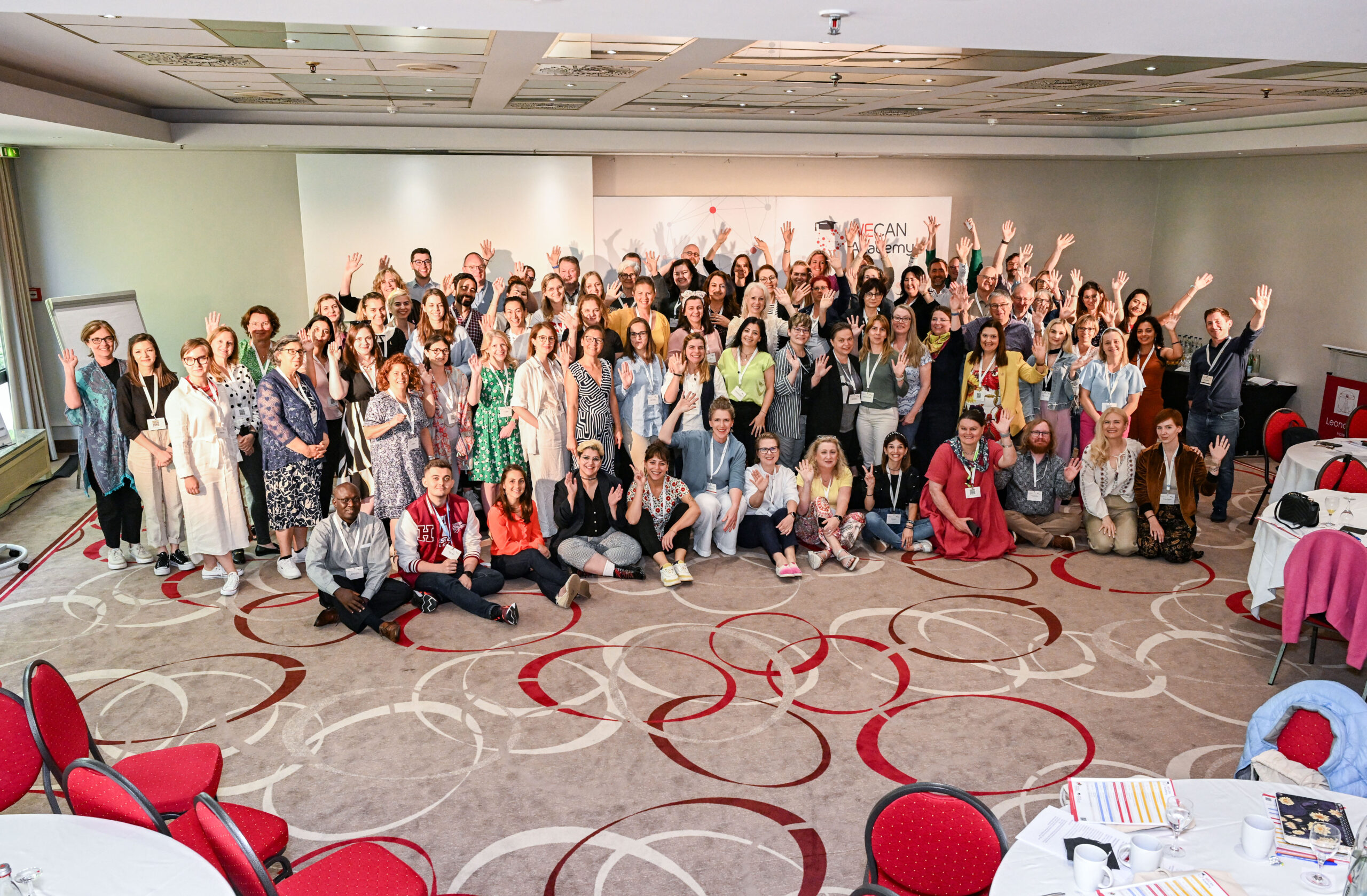 From July 1st to July 4th, Frankfurt, Germany, became the hub of cancer patient advocacy as the highly anticipated WECAN Academy 2023 training event took place. Attended by approximately 100 passionate cancer patient advocates from around the world, this immersive event brought together two capacity building programmes, the WECAN SmartStart for novice advocates and WECAN Masterclass for expert patient advocates. The aim: to equip advocates with knowledge and skills to make a significant impact in all areas of healthcare
Expert-led Training Sessions
The training event featured an impressive lineup of 24 sessions by 22 expert patient advocates, most of whom were WECAN Members. The programme, designed by the WECAN Academy Programme Committee, aimed to provide comprehensive training sessions on the three knowledge pillars of patient advocacy: Advocacy Tools & Skills, Research & Data, and Healthcare Systems, Policy, & Access. From sessions on how to engage your patient community to hands-on workshops on reading and interpreting scientific papers, the attendees had the opportunity to learn, practice, and seek advice from seasoned advocates.
One of the many highlights of the Academy was the infamous rainbow snowball fight. An icebreaker and wrap up session that allowed participants to reflect on their journey halfway through the Academy.
These sessions were recorded with the intent to expand the WECAN Academy Online Learning Platform (academy.wecanadvocate.eu).
Global Representation, Networking, and Collaboration
This year, the WECAN Academy welcomed participants from 26 countries reaching as far as Kenya and Brazil. While initially designed for European cancer patient advocates, the international representation highlighted the universal demand for specialised education for cancer patient advocates. The presence of international members within the WECAN network further emphasised the program's relevance beyond European borders, with valuable insights applicable to advocates worldwide
Recognising the significance of networking and collaboration, the event provided many opportunities for participants to connect with fellow advocates. The informal setting allowed attendees to build meaningful connections, exchange ideas, and establish potential future collaborations.
Impressions from the WECAN Academy 2023
What key learnings are you taking home? How will you use it?
The WECAN Academy 2023 training event in Frankfurt, Germany, proved to be an excelled event, leaving a lasting impact on all participants. By bringing together approximately 100 cancer patient advocates from around the world and providing them with a platform to learn from expert patient advocates, the event provided attendees with knowledge and skills to effect positive change in the lives of those affected by cancer. The collaborative atmosphere and global representation highlighted the dedication and commitment of advocates worldwide.
WECAN looks forward to taking the learnings from this Academy to improve future training events.
Share This Story.