WECAN training programme on
"Evidence-Based Advocacy: Evidence generation and publication"
WECAN is running a specialist education programme on "Evidence-Based Advocacy: Evidence generation and publication" in 2020. This training forms part of the WECAN Academy Knowledge Base which features key educational resources for patient advocates. Whilst the training primarily focuses on the  ¹Advocacy Tools & Skills pillar, there are also overlaps into ²Healthcare Systems, Policy & Access and ³Research & Data.
Evidence-Based Advocacy
= Advocating in a targeted, evidence-based, well-educated and professional manner, and measure impact and outcomes of what we do.
In this training programme for patient advocates, WECAN will train one person in each of the WECAN member organisations on evidence generation (e.g. disease mapping on unmet needs and quality of life, patient preference studies, mapping inequalities), analysing and publishing data, as well as the practical use of this data to drive evidence-based advocacy change.
At the end of this course, participants will have:
understood what evidence-based advocacy is
learned from examples we already have, and the challenges they experienced
developed methodological knowledge how to implement evidence based advocacy
understood the publishing process and know how to publish data of patient-led research, or be involved in the publication or review of clinician-led research
received coaching on developing a strategy for evidence-based advocacy in their WECAN member organisation
developed a concrete project idea on evidence-based advocacy in their WECAN member organisation
Format of the training programme
The training programme consits of a 9-months blended learning programme of webinars and a 2-day in person workshop in January 2021, with the webinars recorded and made available on the WECAN website. This will be followed by 2-months of tailored individual coaching on one evidence generation project that each WECAN member may take on at the end of the programme, in order to develop a concrete evidence-generation project for their organisation to take forward in an area of strategic importance.

In collaboration with Envision, WECAN is also developing a specific training module on patient involvement in publications, which will be taught in the training programme but will also be made available open access on the WECAN website.
WECAN will also include the existing knowledge in evidence generation from a number of patient organisations to share best practice across the cancer community. WECAN will build capacity, knowledge, and resources so that each WECAN member organisation can generate and publish their own data.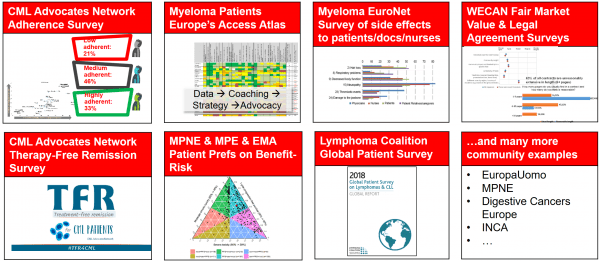 Content development has started in January 2020, with WECAN member trainees nominated in April 2020. The training programme will start in early May 2020 and run until March 2021. Further information is available here (PDF download)
Each WECAN member organisation can nominate one person who will be trained and coached to increase the capacity for evidence generation in their network. This person will then act as expert in evidence-based advocacy within their community.
Supporters
This WECAN expert training programme is hosted by EUPATI Germany on behalf of WECAN.
It is supported by additional educational grants from:
Initating sponsor:

Additional sponsors: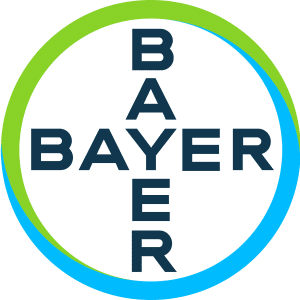 Contacts
For further information please contact the coordinators Zack Pemberton-Whiteley of the Acute Leukemia Advocates Network (zack@acuteleuk.org) or Jan Geissler (jan@patvocates.net).